Upcoming Events
OTC CatchUp
Online
Every Saturday from 10:30 PM IST
Informal Tech sessions involving project showcases, networking, Tech discussions and talks.
More details
Past Online Events
OTC CatchUp
October 2020 to present (Ongoing)
OTC CatchUp sessions are informal Tech discussions that we conduct every Saturday from 10:30 PM IST.
We've been conducting a session every week since we started in October 2020 and have an average session duration of 7.65 hours.
We maintain summaries for each session as well.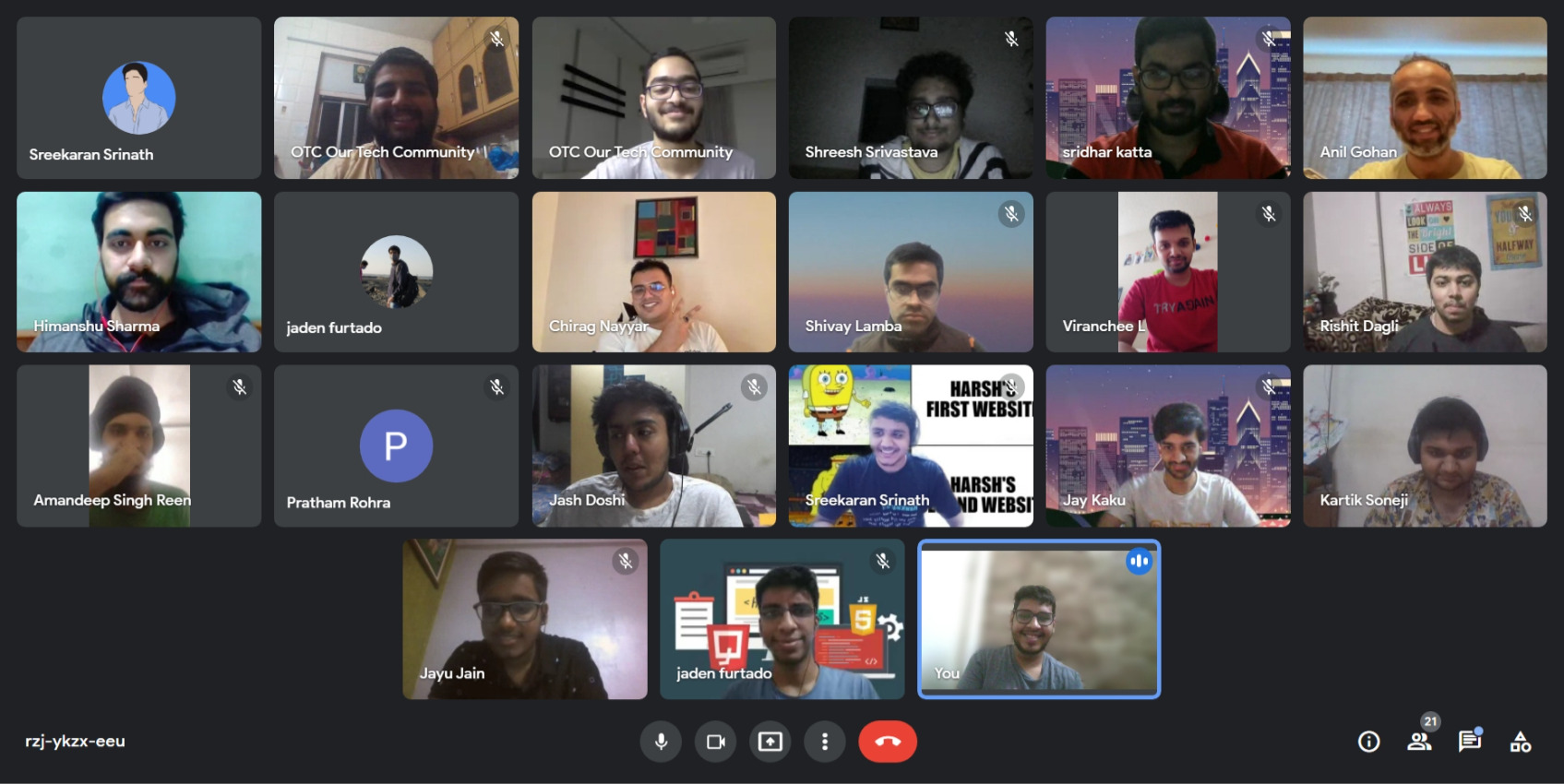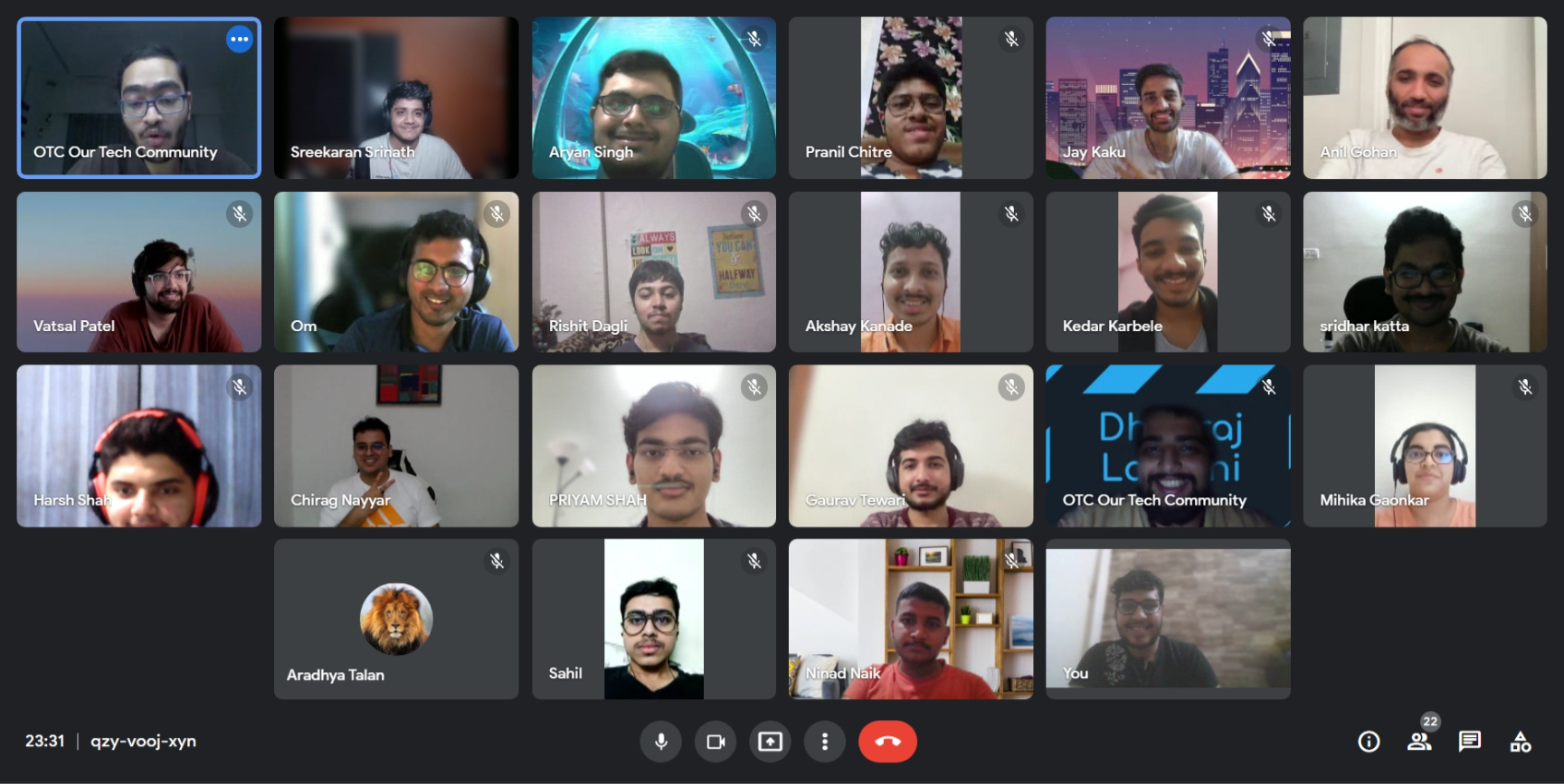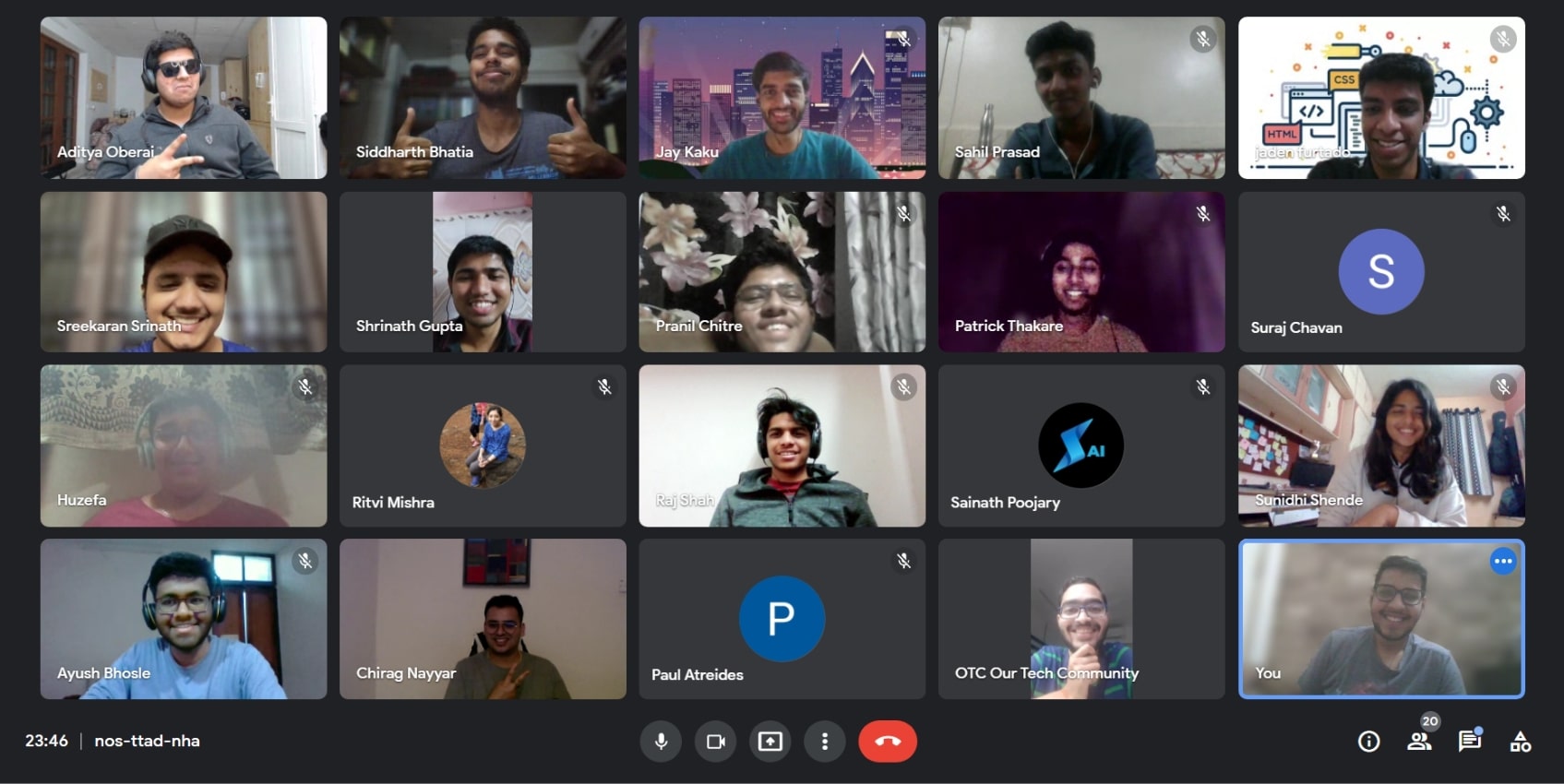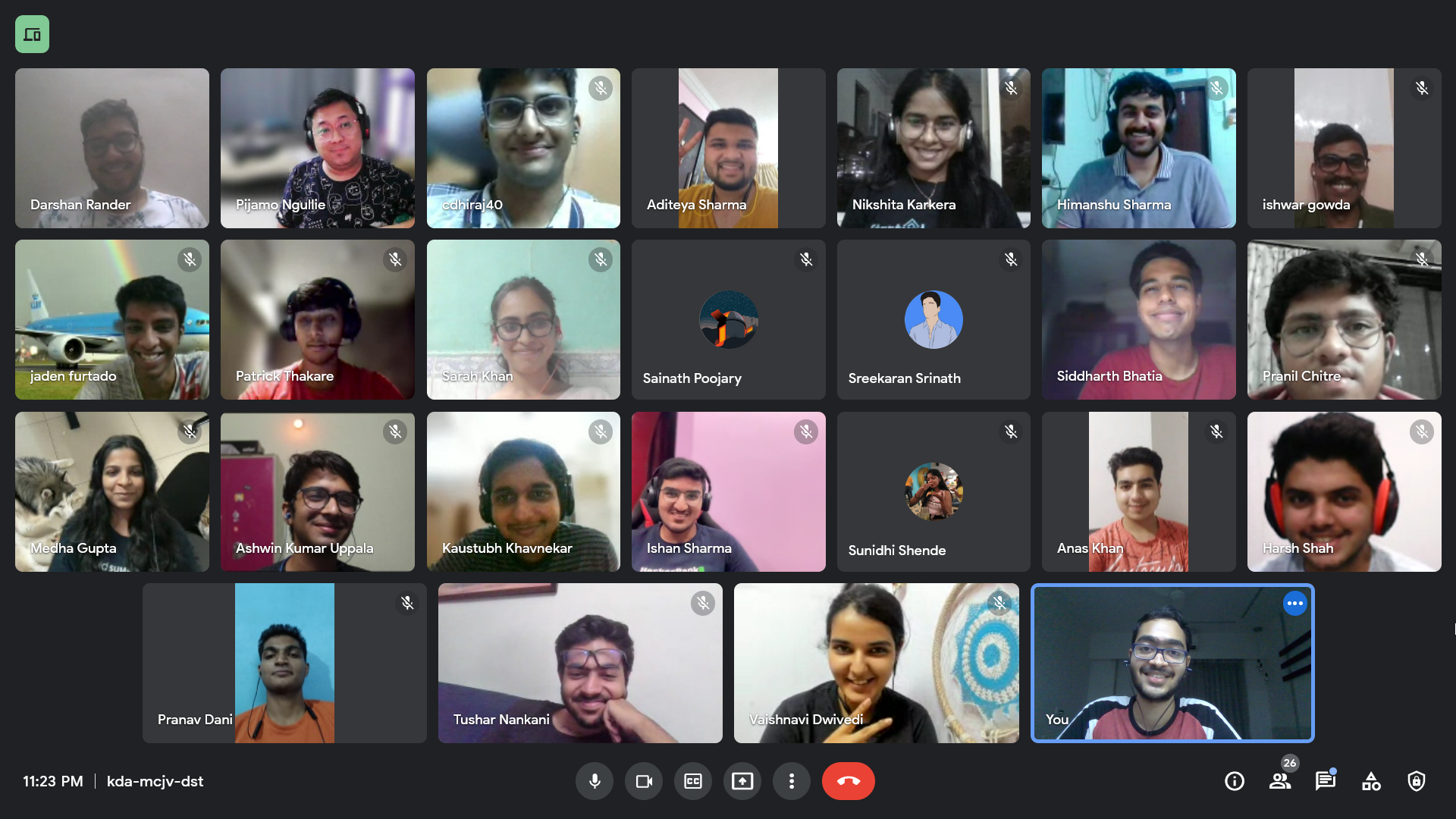 Project Showcase
23rd January 2022
We partnered with GDSC TSEC and CSI TSEC to conduct a project showcasing session.
We had a lot of discussions about the technologies used in the projects, ways to present projects, pros and cons of the presented projects, etc.
Tushar Nankani talked about the importance of presentation and documentation as well.
Hacktoberfest 2021
8th to 10th October 2021
We partnered with GDSC TSEC and TSEC CodeCell to conduct three sessions related to Git and GitHub.
Git and GitHub Workshop
Git Internals - How Does Git Work!?
Working with CI/CD (GitHub Actions)
Hacktoberfest 2020
11th October 2020
This was a 2.5 hour session mainly on learning how to open Pull Requests and the nuances around it.
Hacktoberfest and the basics of Open Source, Git and GitHub were also talked about.
Past In-person Events
OTC MeetUp #1
26th June 2022
We successfully hosted our first official in-person event with 62 people!
We all had fun listening to an awesome talk on Community Principles and an insightful panel discussion on Communities, Learning and Progressing in Tech. We closed off the event with snacks and a few hours of Networking.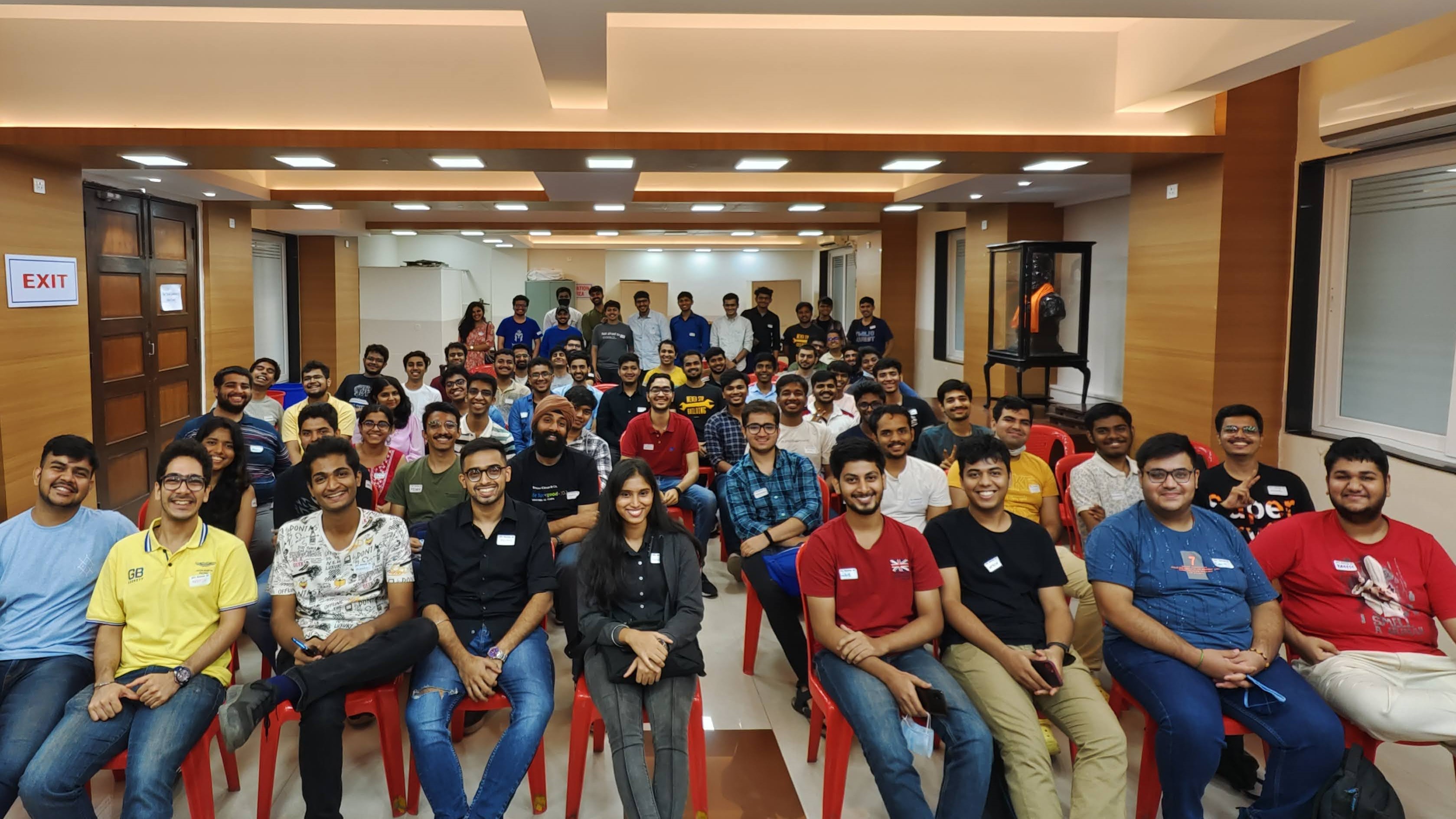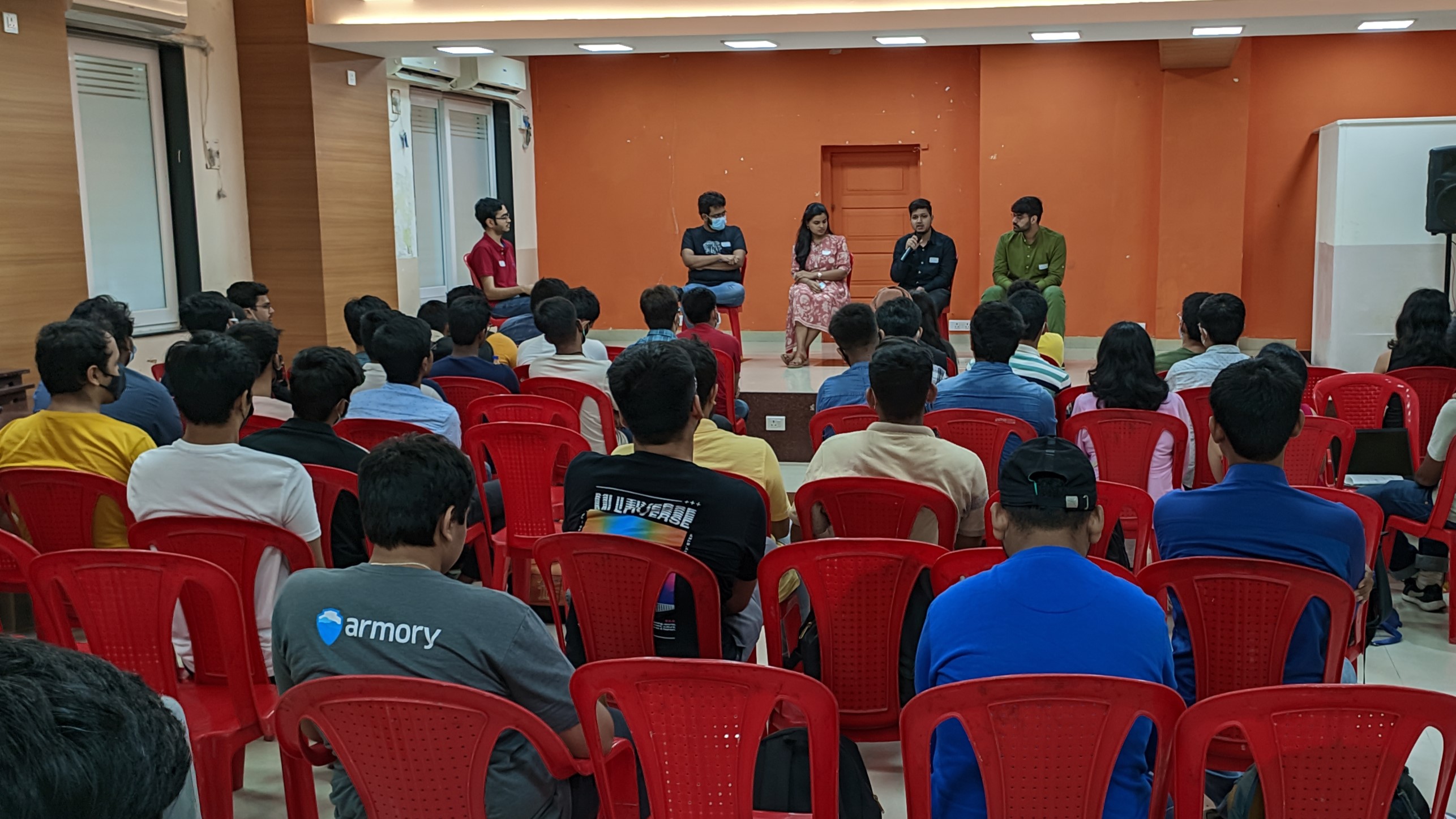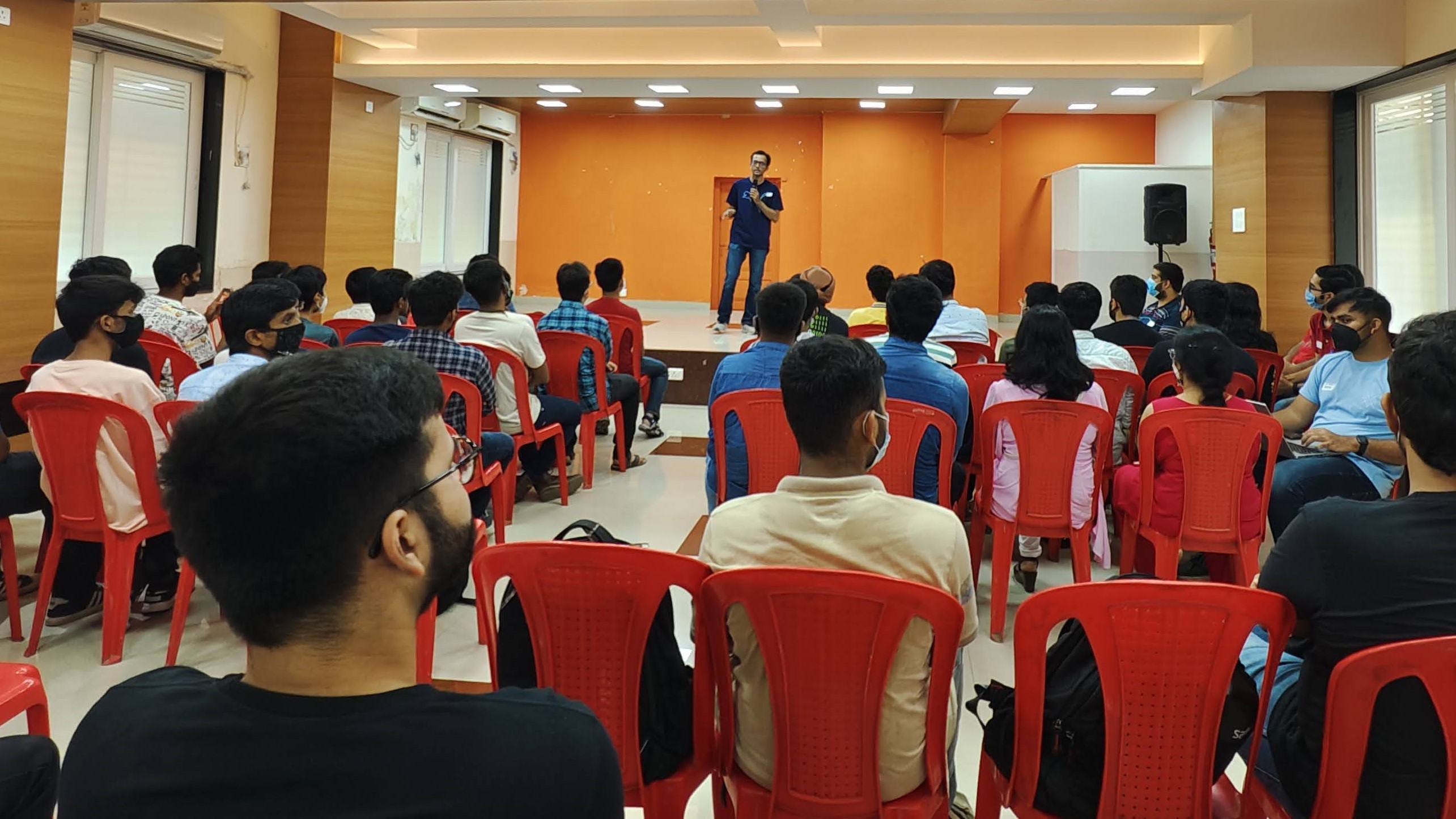 Mumbai Meetup
7th May 2022
Omkar Khair came to Mumbai to meet Anil Harwani, so we decided to call upon a few OTC people for a meetup.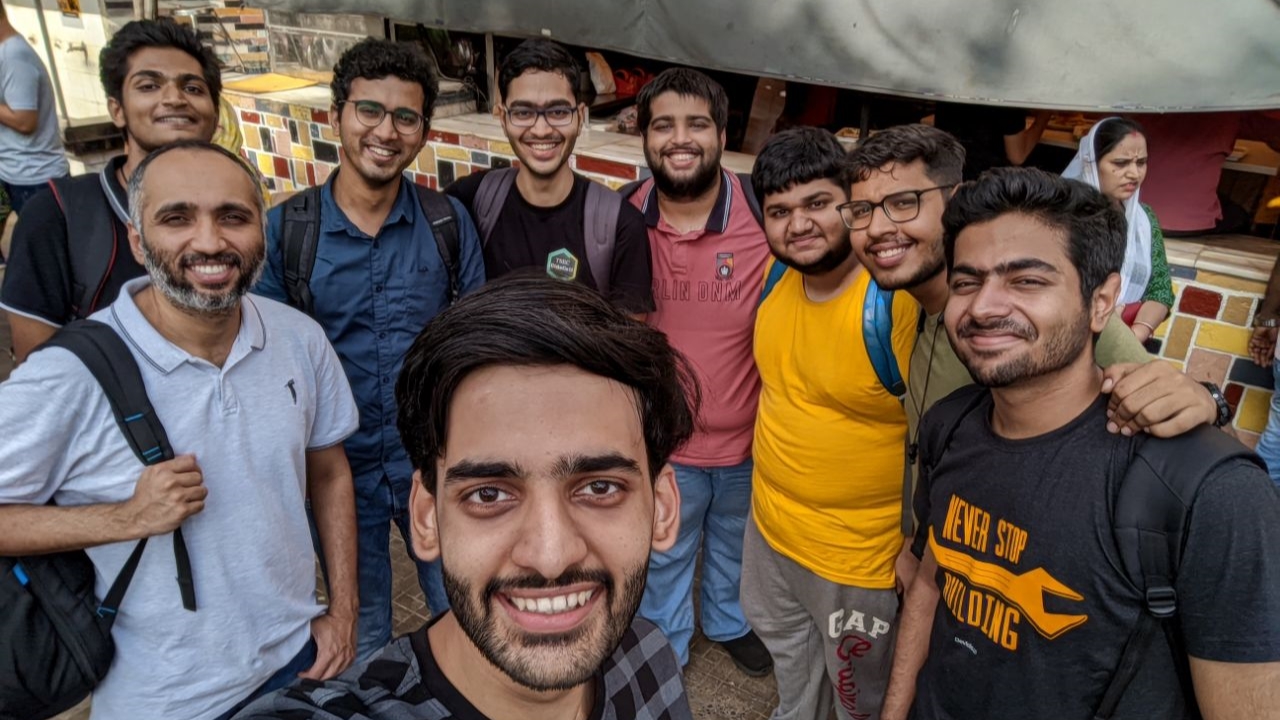 Mumbai Meetup
1st April 2022
Ishan Sharma and Medha Gupta were in Mumbai, so we decided to call upon a few OTC people for a meetup.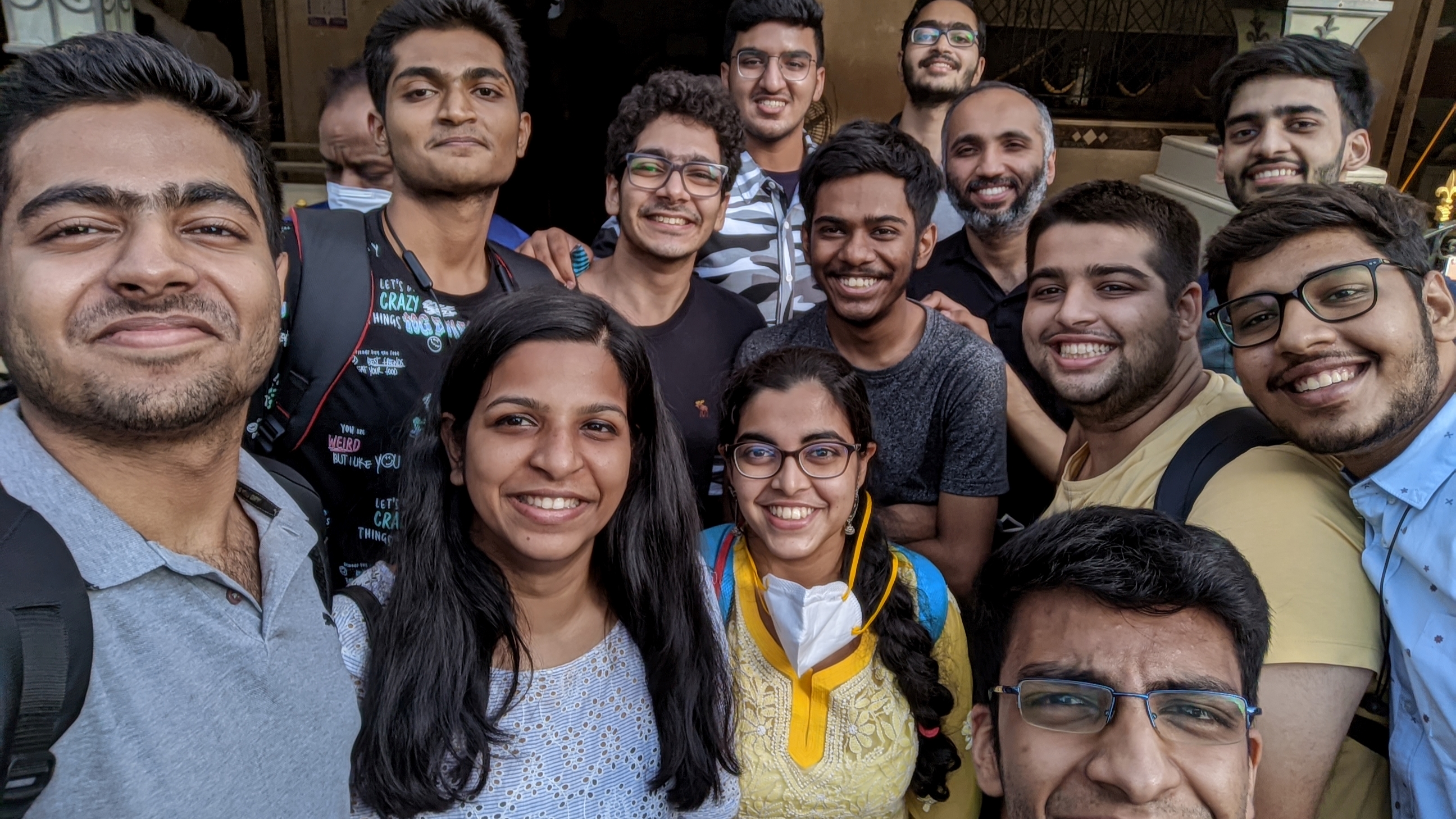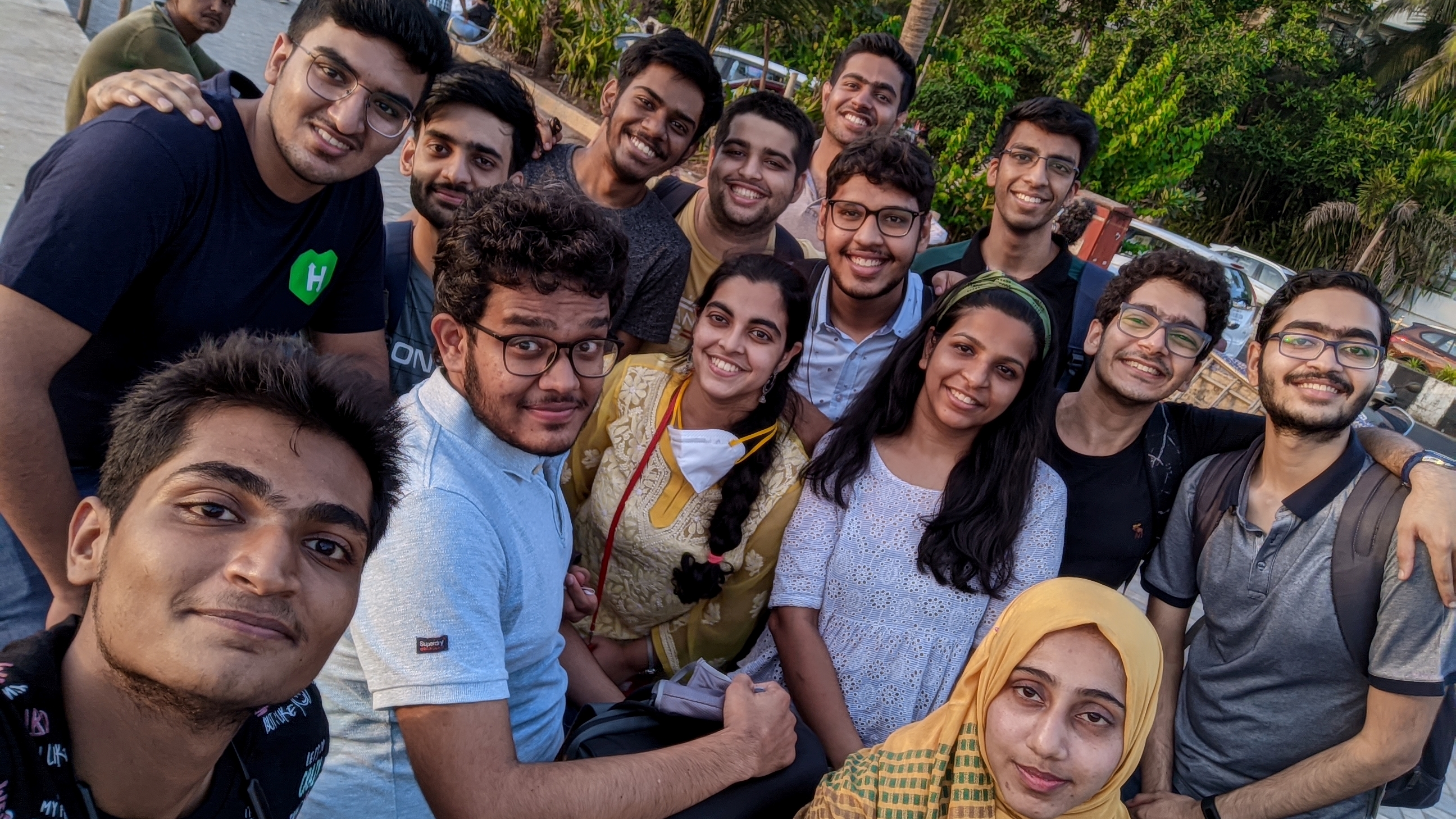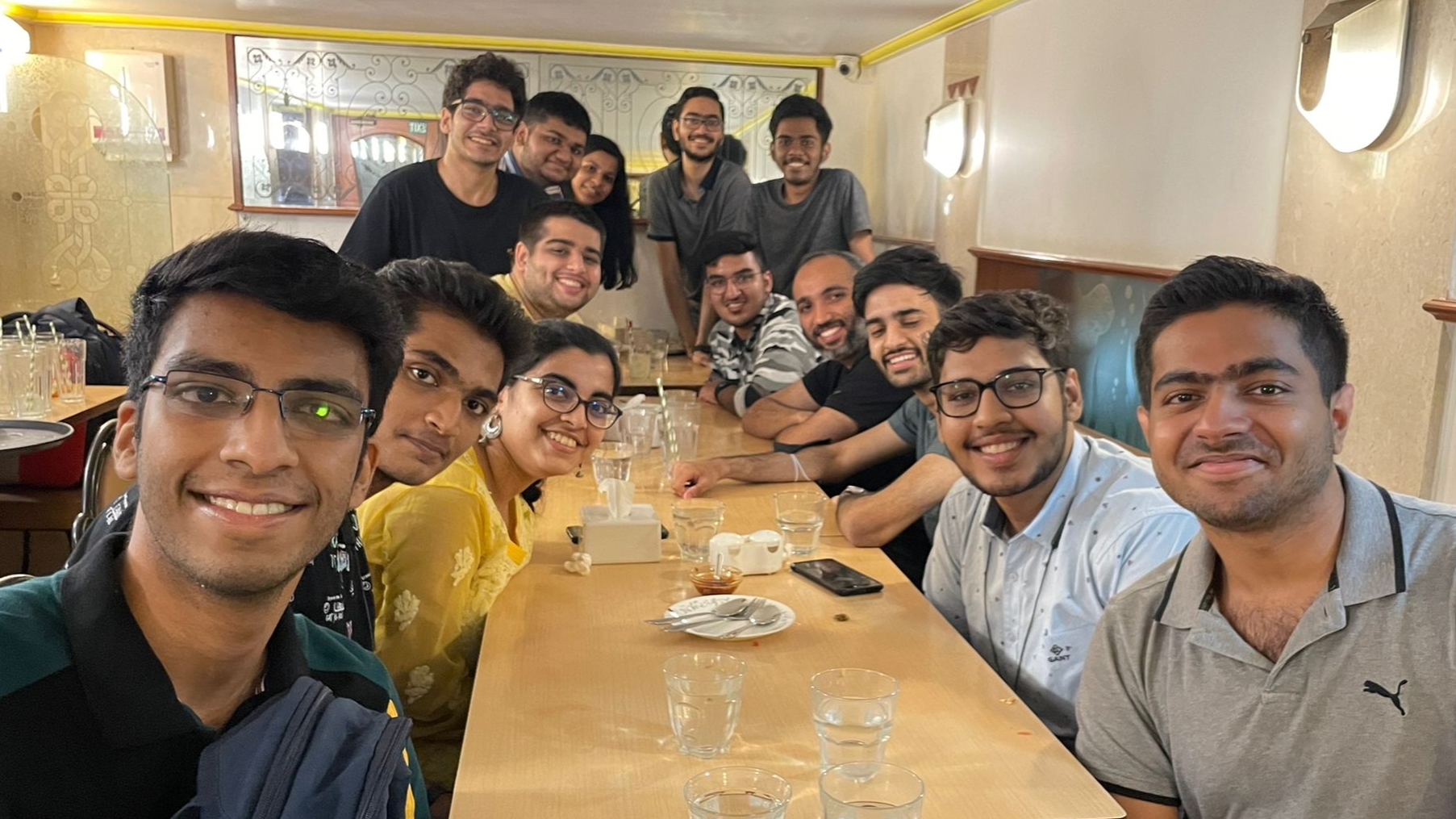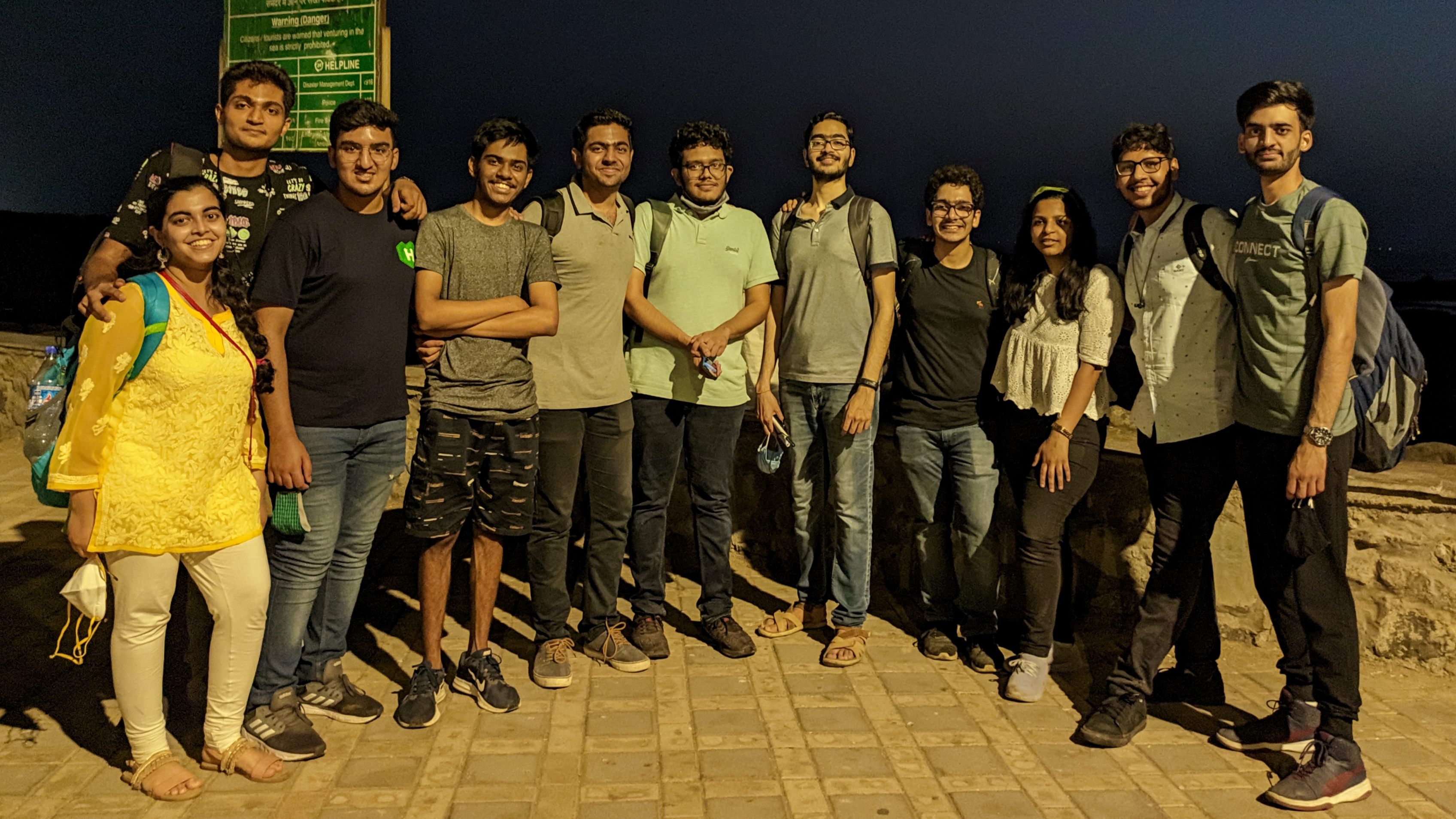 Mumbai Meetup
12th March 2022
Aditya Oberai was in Mumbai for TSEC Hacks 2022, so he called upon people for a meetup. A lot of people from OTC turned up for the event!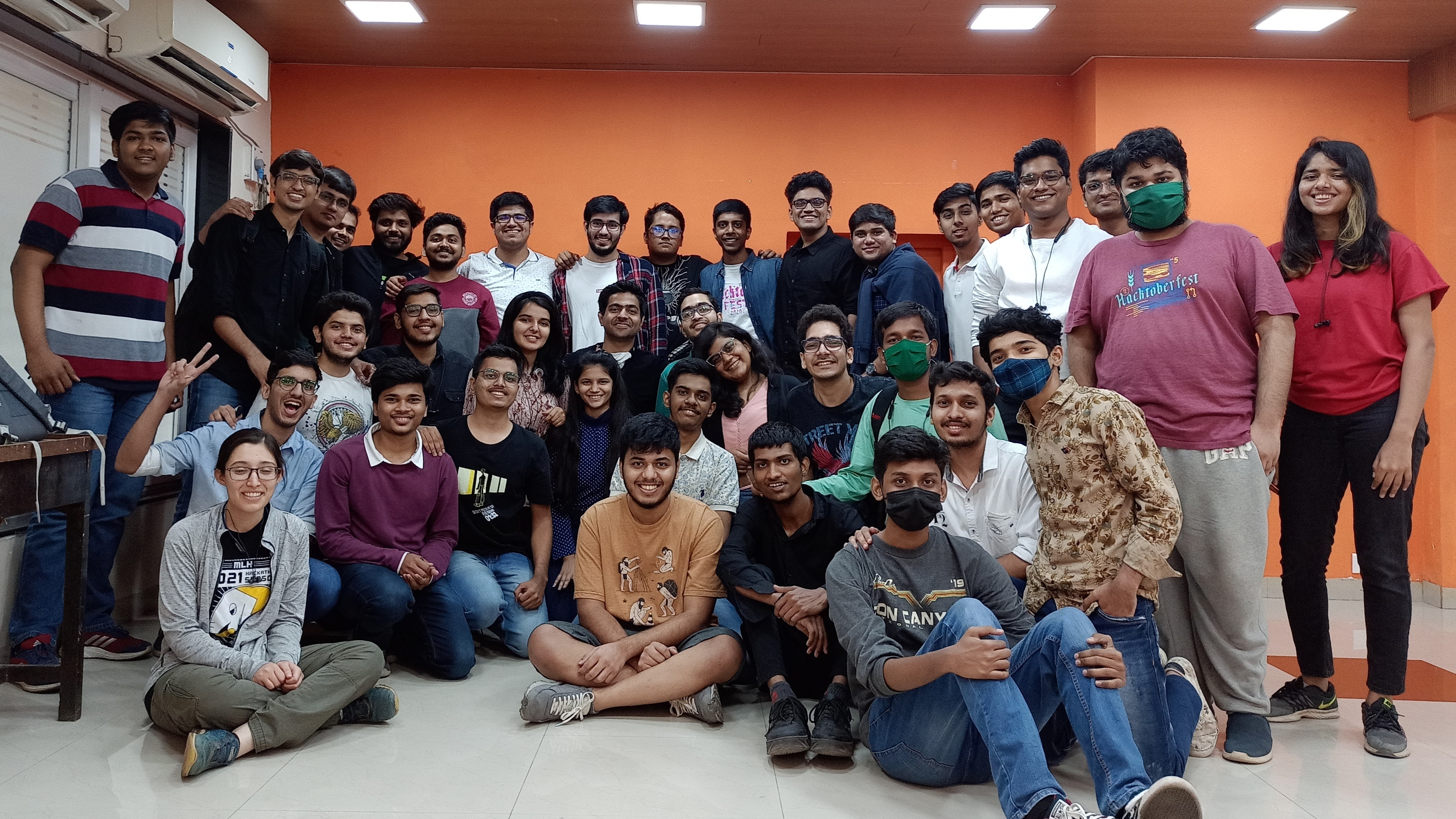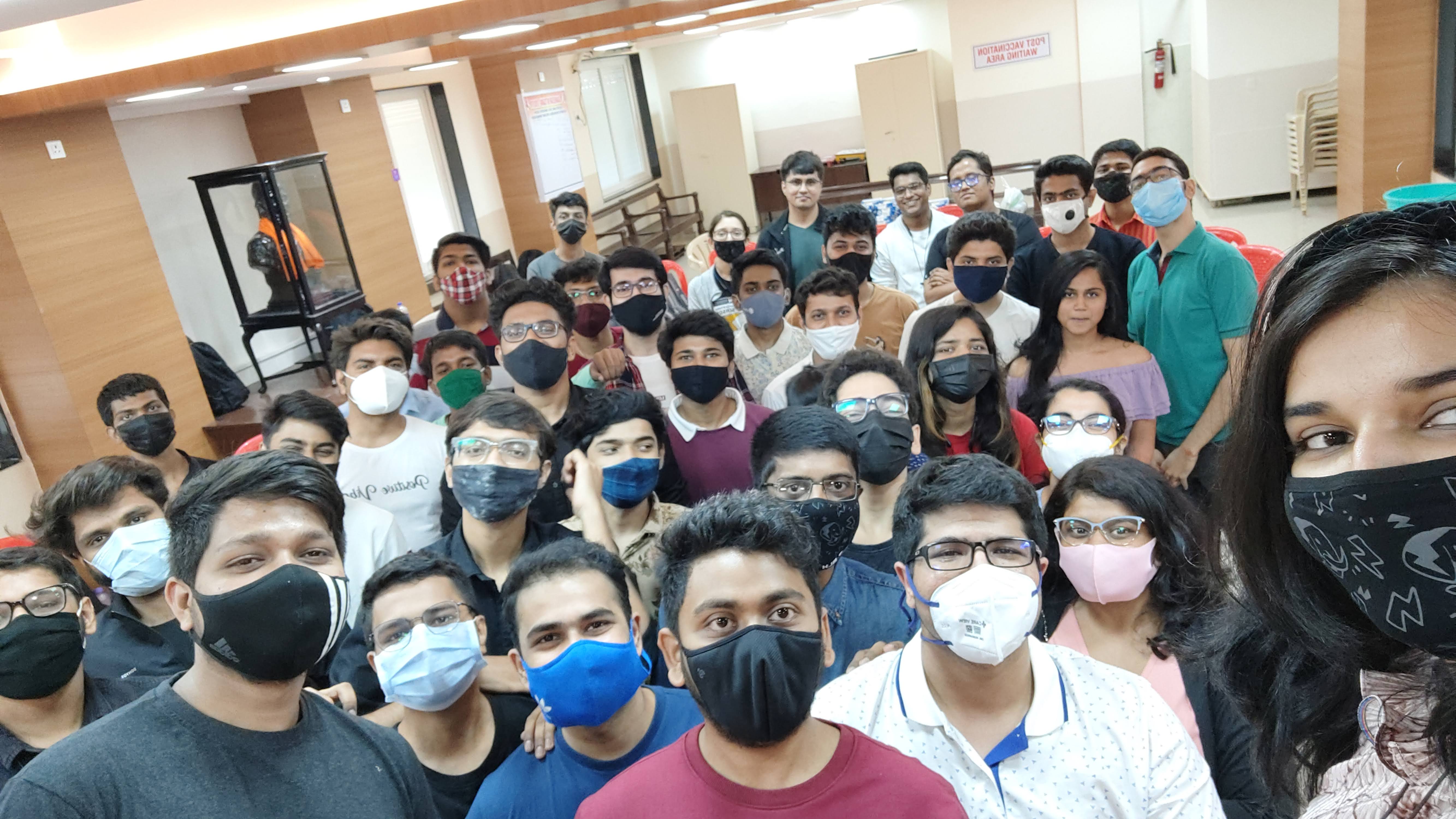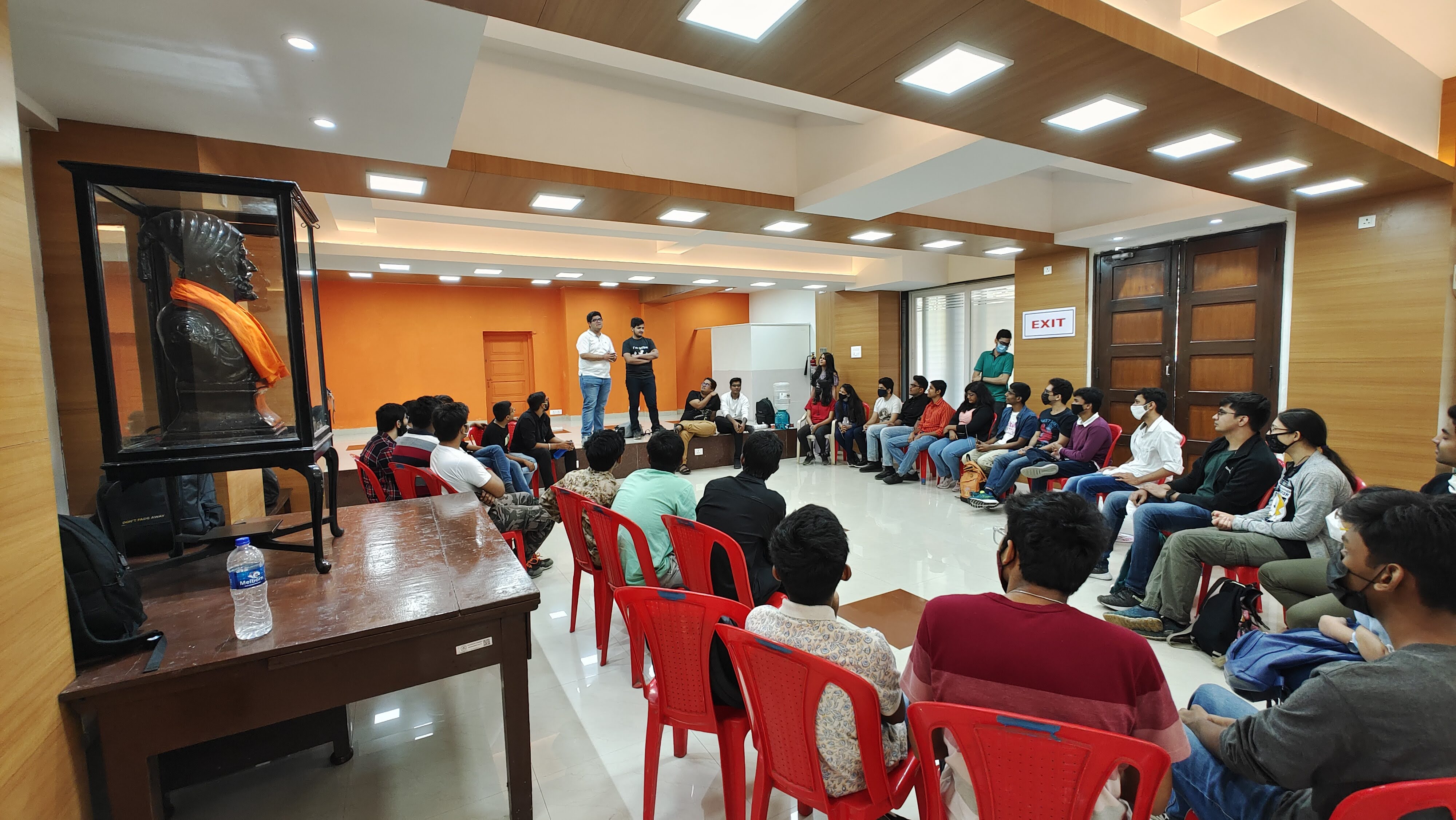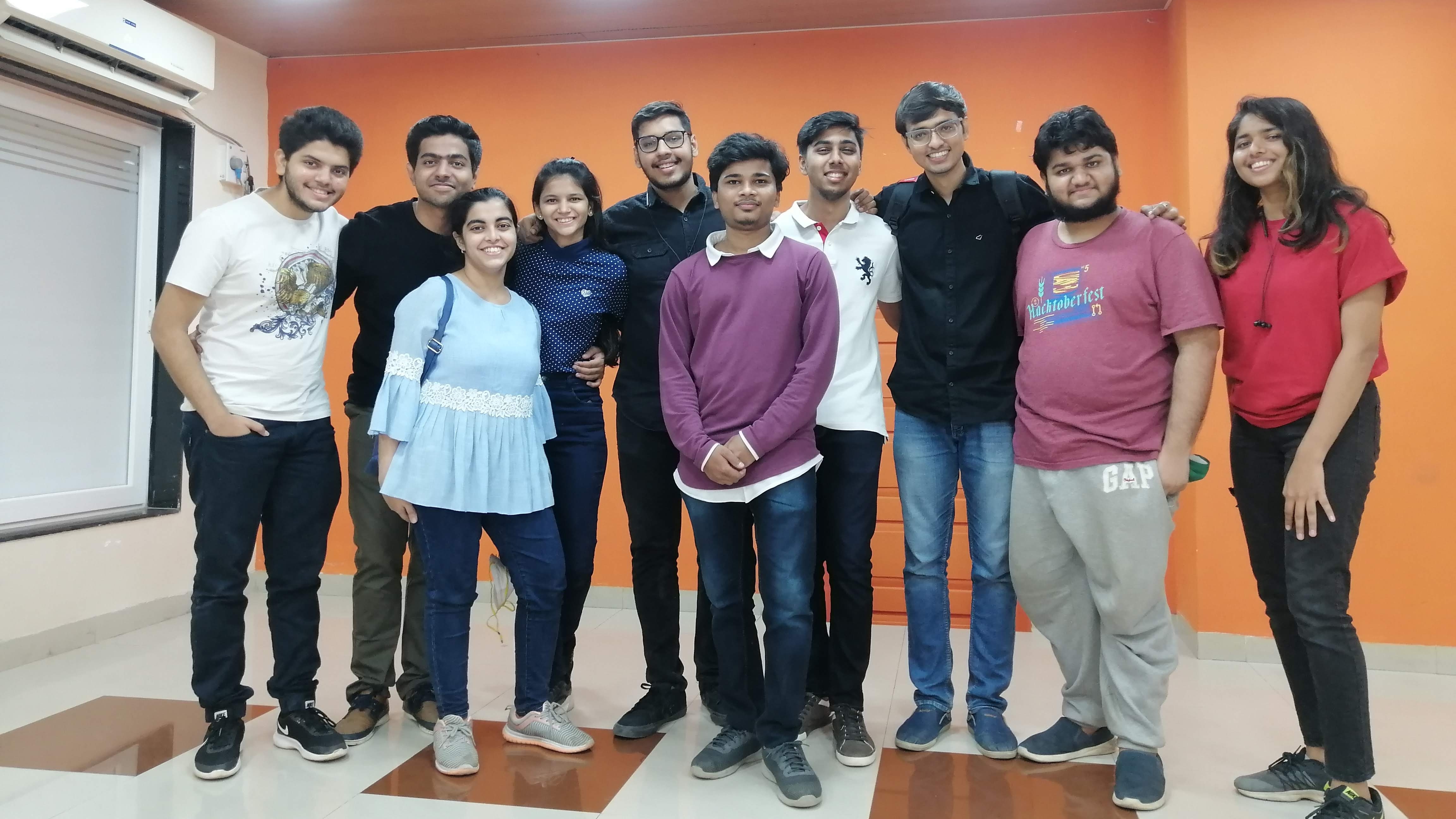 TSEC Hacks 2022
10th March 2022
Although TSEC Hacks 2022 was not an OTC event, a lot of people from OTC had gathered at the hackathon.